News
List Self Storage
Sun, 2/1/2015 - ADVISO is proud to announce the launch of ListSelfStorage.com and it's immediate success. more»
ADVISO with Ford at NADA 2015
Sat, 1/24/2015 - San Francisco, CA - Along with our strategic partner Versacom, Inc., ADVISO was invited to provide custom software applicatio... more»
Jernigan Capital and ADVISO
Tue, 12/2/2014 - ADVISO is proud to add Jernigan Capital to our growing client portfolio. As a direct lender, Jernigan relies upon ADVISO sof... more»
View All»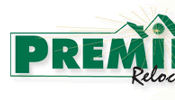 First impressions only come once. At ADVISO, we understand that critical marketing philosophy and use it to create impact generating web sites that deliver results long after deployment. Learn More»

---
ADVISO's own Projex5 platform has been a leading provider of Content Management Systems for Fortune 500 companies, midsize and small businesses.
---
Search Engine Optimization (SEO) is one of the greatest marketing bargains available today. Through the utilization of proven SEO techniques, ADVISO ensures that your website is efficiently indexed and listed by the top search engines. Learn More»
---
ADVISO is well known for creating custom database applications that take advantage of the latest Microsoft development tools - specializing in SqlServer2008.
---
Since 1997, ADVISO has been providing custom software application to a broad spectrum of business groups and types. Let our diverse background along with our vast project base and consultant experience introduce synergies to your company. Learn More»
---